St-Laurent engineered wood siding
The love of wood without its drawbacks
It is an agglomerate imitating almost perfectly real wood. It is composed of wood fibers, resin, wax and zinc-borate combined with hot pressure. This is the best choice for homeowners who want the warmth and look of natural wood, with a minimum of maintenance, due to a factory-baked paint finish. It comes in a variety of colors.
First advantage is that engineered wood sidings is more resistant to climate changes than wood itself.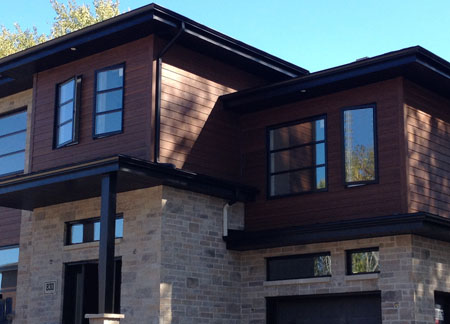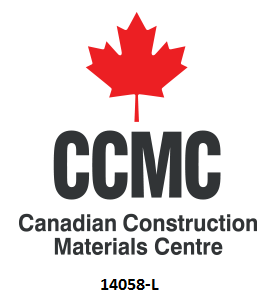 The second advantage is its easy installation. St-Laurent engineered wood siding is drawn and fabricate with an interlock or overlap system that eliminate visible nails and provides a quick & easy installation. The automatic self-alignment system helps the siding to be aligned and tight fit at any time. In addition, St-Laurent products can be cut with standard tools for wood.
And as a third benefit, it is affordable. Your investment will reach the ultimate goal which is to enhance the aesthetic value of your home, while being assured that your siding keeps this attractive appearance for many years.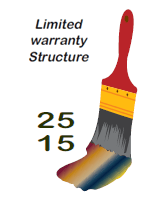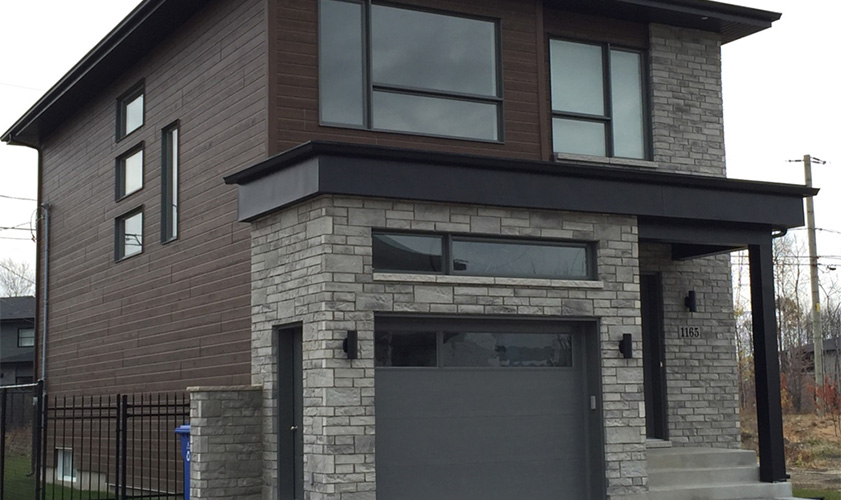 Economical and easy siding to install.
More detail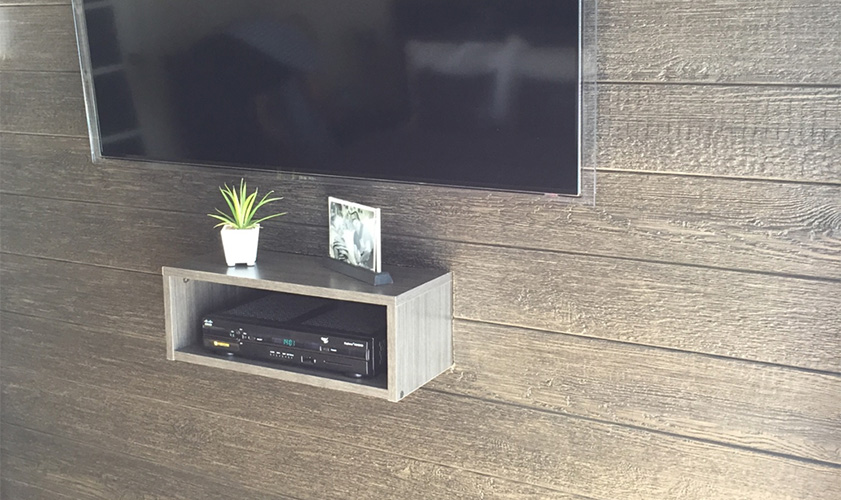 A siding designed to be laid horizontally and vertically
More detail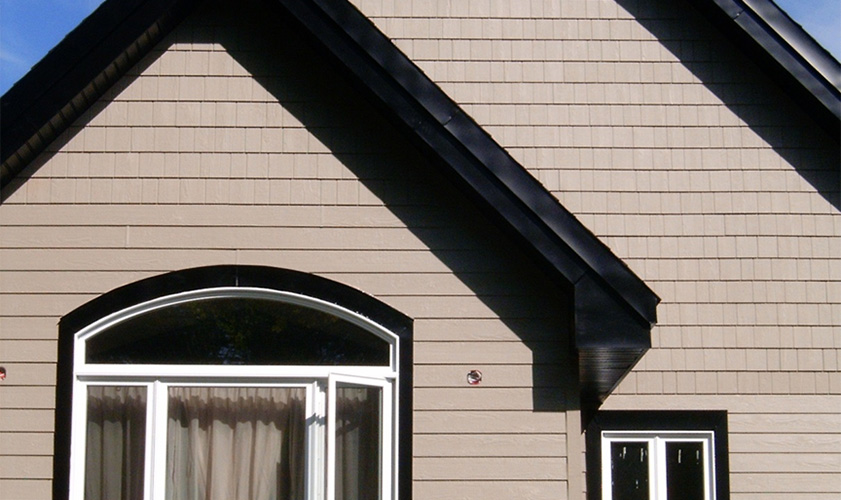 Perfect to complete your siding project.
More detail
Manufacturer of siding products